If you're new to Miami,
you may have heard something about Art Basel
, but you might not fully understand how Art Basel in Miami has impacted Miami's cultural and economic growth. In this article, you'll gain a better understanding of the history and development of Art Basel, and you'll hear about several exciting upcoming events that you can add to your schedule. You'll find this information helpful whether you're shopping for Miami Beach real estate or simply planning a visit to Miami in the near future.
What Exactly Is Art Basel?
Art Basel is an art show featuring significant works from artists from up to five different continents. In total, you'll find over 250 galleries with works from more than 4,000 different artists. The show usually takes place in December and draws nearly 80,000 visitors to the Miami area. Art enthusiasts will come to enjoy the exhibits and observe the art, and collectors will also make plans to attend with hopes of securing fine art to take home. The style is primarily modern and contemporary, and you'll see pieces produced by several rising artists in addition to more established painters. The show is a part of Miami's Art Week, a week-long celebration of art and culture.
How did Miami's Art Basel first start?
The first Art Basel took place in Switzerland in 1970, but Miami didn't experience its first Art Basel until 2002. Three Swiss gallerists, including Ernst Beyeler, Trudi Bruckner, and Balz Hilt, came together with a vision of creating a similar event in South Beach. They worked hard to bring together a strong group of artists, critics, and collectors from across the globe and drew close to 16,000 guests for the first Art Basel in Miami. The event has continued to grow in popularity over the years, and as the crossroads between North and South America, Miami makes perfect sense as the host for the event.
Are there different sections or districts?
Usually, different sectors represent different styles or collections of art. For example, one of the most popular galleries at the 2021 Art Basel in Miami was "Positions," where 19 emerging artists made solo presentations, such as Sungi Mlengeya's four paintings about four black women from East Africa or Claudia Pena Salinas's exposition of Aztec mythology. In addition, you'll want to make plans to check out "Conversations'' to hear a panel discussion on a variety of relevant topics related to art and design.
How Has Art Basel Contributed To Miami's Art Scene As a Whole?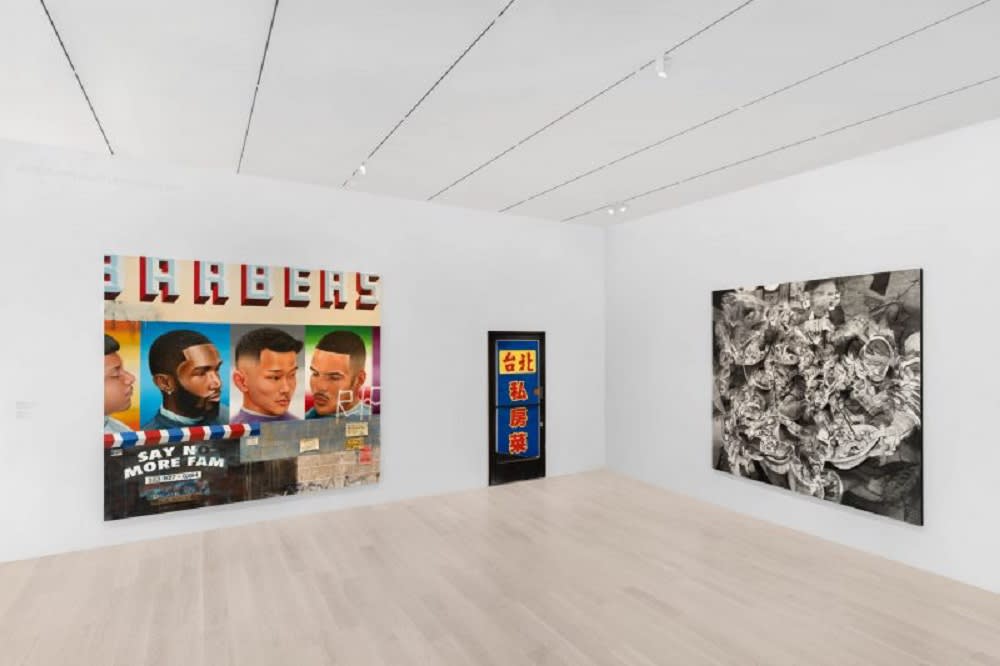 Photo courtesy of ICA Miami
Over the years, Miami has increased in popularity as an arts destination, which has led to more art-focused events popping up on the calendar throughout the year. Multiple art museums have opened in the area, such as the
Perez Art Museum Miami
and the
Institute of Contemporary Art
. Each museum will play a small role in Art Basel by contributing different works to various exhibitions. They may also host special events and displays during the month of December in conjunction with Art Basel.
When is the next Art Basel?
This year, the Art Basel in Miami is scheduled to be open to the public between December 1st through 3rd at the Miami Beach Convention Center. The exhibits will be on display for two days beforehand, but you'll need a special VIP card or invitation to view the art during these times. You can visit your website to schedule a private tour for yourself or for your group. These tours are available in English and Spanish, and you can request a German, Mandarin, or Russian tour if needed.
What Other Initiatives Does Art Basel Work Towards?
Art Basel cares not only about advancing the annual art display in Miami but also about supporting larger art endeavors that strengthen the worldwide art scene. In 2015, they launched an initiative with BMW to support emerging artists worldwide. Each year they release the UBS Global Art Market Report, which is an annual comprehensive analysis of the current state of art. In addition, you can listen to the Art Basel Podcast to hear from cultural figures who are expressing their deep passion and appreciation for world-class art.
What Other Art Basel Events Take Place Across The World?
Currently, there are three other Art Basel events. The original fair is held in Basel, Switzerland. Several years after the first Art Basel in Miami, Hong Kong took on the task of putting on its own Art Basel. For the first time in 2022, there will be a fourth Art Basel in Paris. Miami's Art Basel is the only festival in North America and in the entire Western Hemisphere.
What Other Amenities Are There At Art Basel?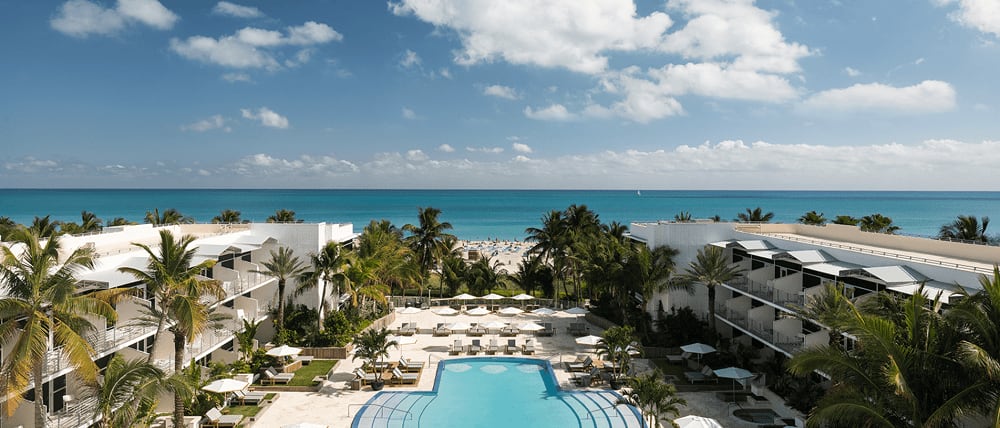 Photo courtesy of Art Basel
As the 2022 Art Basel grows closer, there will be information about the on-site bookstore and about cafe and beverage options posted on the website. Some Miami-area hotels also offer special rates in addition to the closest proximity to Miami Beach's Convention Center. Rooms are going fast, so you'll want to act early to secure your place.
Many of these hotels sit close to the beach
and offer luxurious accommodations and amenities for all guests.
Once you experience a few days in Miami, you might get the itch to start looking for property in the area. If you're ready to start shopping for Miami Beach real estate, reach out to
Marcelo Steinmander
. Marcelo is a South Florida native fluent in English and Spanish and cares deeply for each of his clients. His impressive industry knowledge is one factor that has led to him becoming one of the area's top-performing realtors. He would love to walk with you through the process of buying or selling your South Florida home.

*Header photo courtesy of Art Basel