Hi Everyone!
For anyone reading this that happens to be a fan of condos in Miami and the stellar views that often comes along with owning your own condo in Miami, then smile. Today is your lucky day.
Working on condos for as long as I have comes with its perks, one among them is the opportunity to enjoy some of the most astonishing views that are found in the real estate that's within our city. Today, I will be discussing some of our most recent listings (and sales!) that may not be all about the view, but certainly have a view that will be hard to forget. All of the properties below are recent transactions from 2022 and perhaps some from 2021.
I am starting the list with a listing that found a buyer before the listing even went live on the market.
1861 NW S River #1704 | Terrazas Miami #1704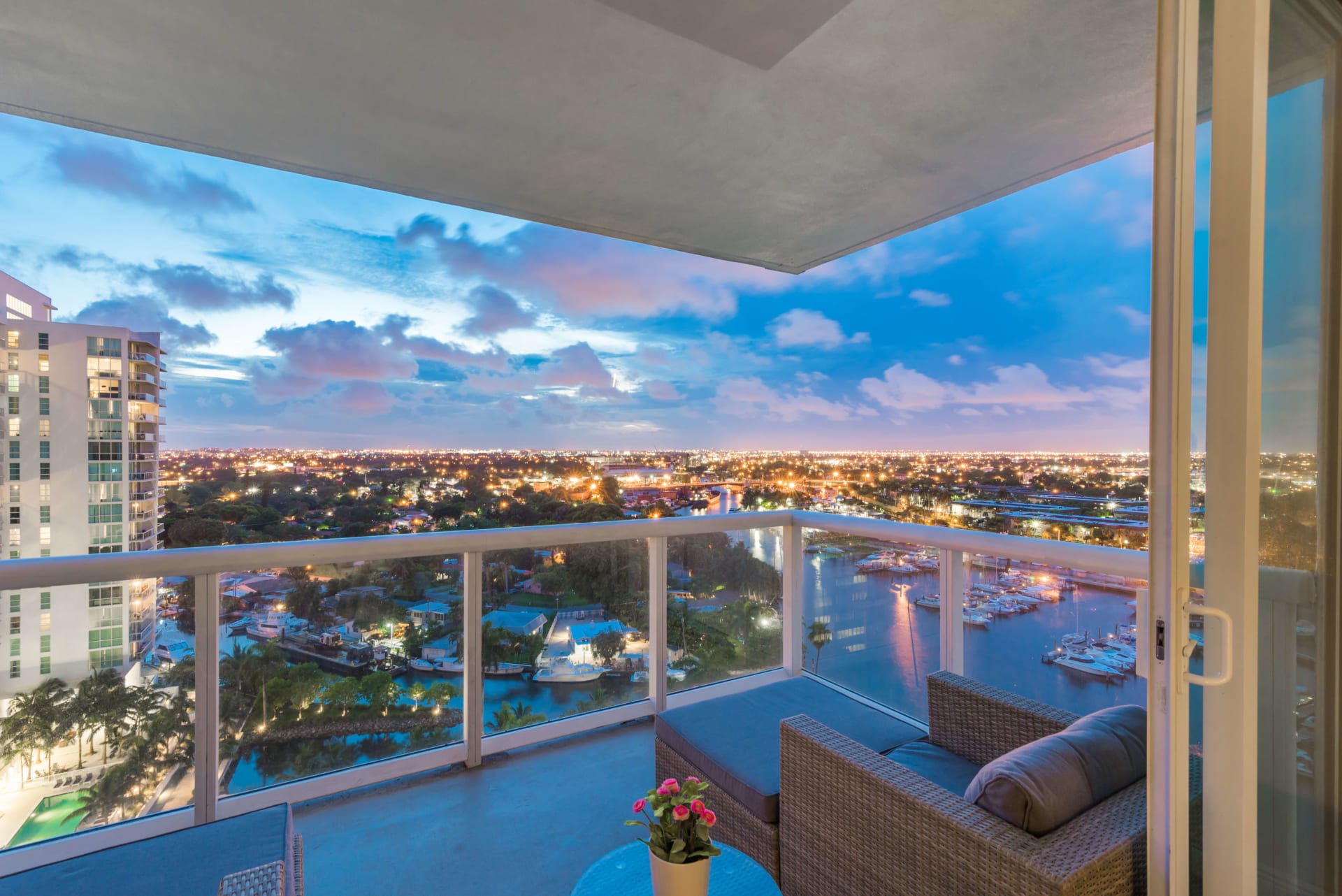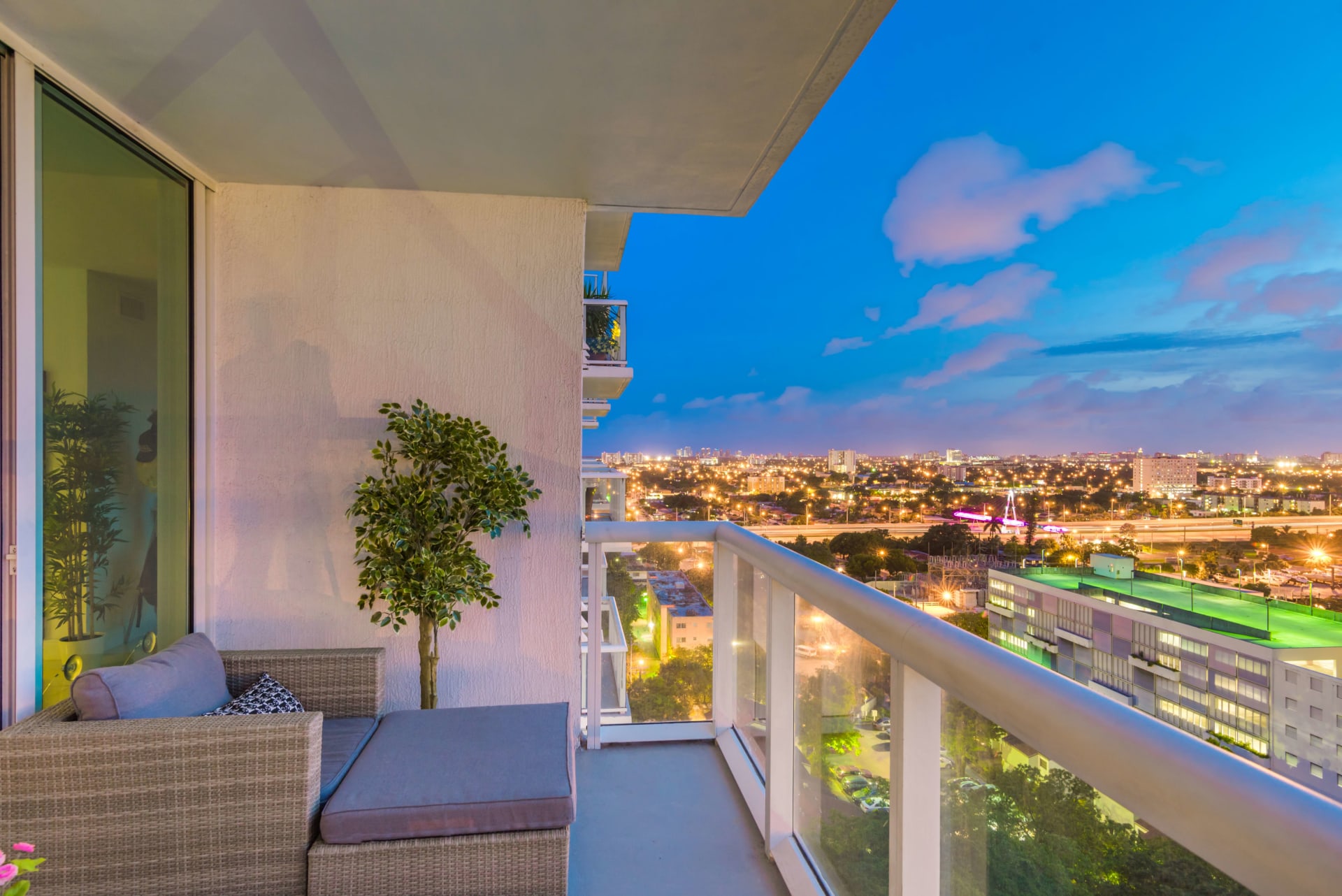 Located in the boutique condo development of Terrazas Miami, I knew I had to mention this two bedroom listing because it features one of the most unique views I've sold in my career. Thanks to its direct western exposure, the terrace off of the living room is the spot of choice to enjoy unobstructed sunsets or sit back and watch the boats sail down the Miami River. The views are just as special during the daytime but the sunset showings is what I remember the most about my time as the agent of this listing.
Built in 2010, I sold this listing in April 2022 for $340,000 and I truly believe the view and the oversized terrace was the icing on the cake for the lucky buyers. From a value point of view, it's an unbelievable find in terms of Miami real estate in that particular price point. Terrazas is a community I highly recommend for buyers that are in search of a development with the same modern amenities of a building in Downtown but situated in a more secluded setting, away from the hustle of Miami's urban core but still just a few minutes from it.
1000 Brickell Plaza PH6108 | Brickell Flatiron PH6108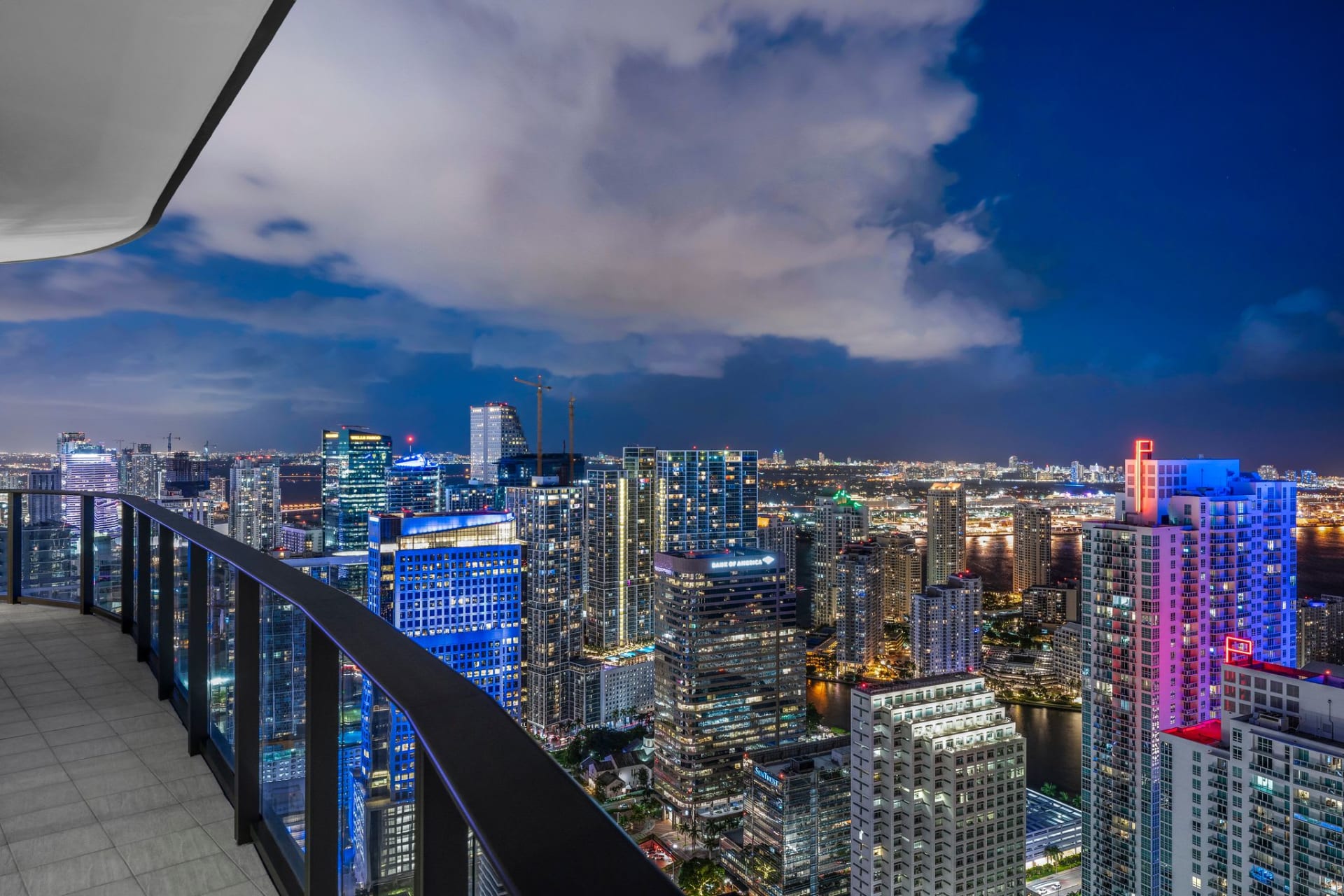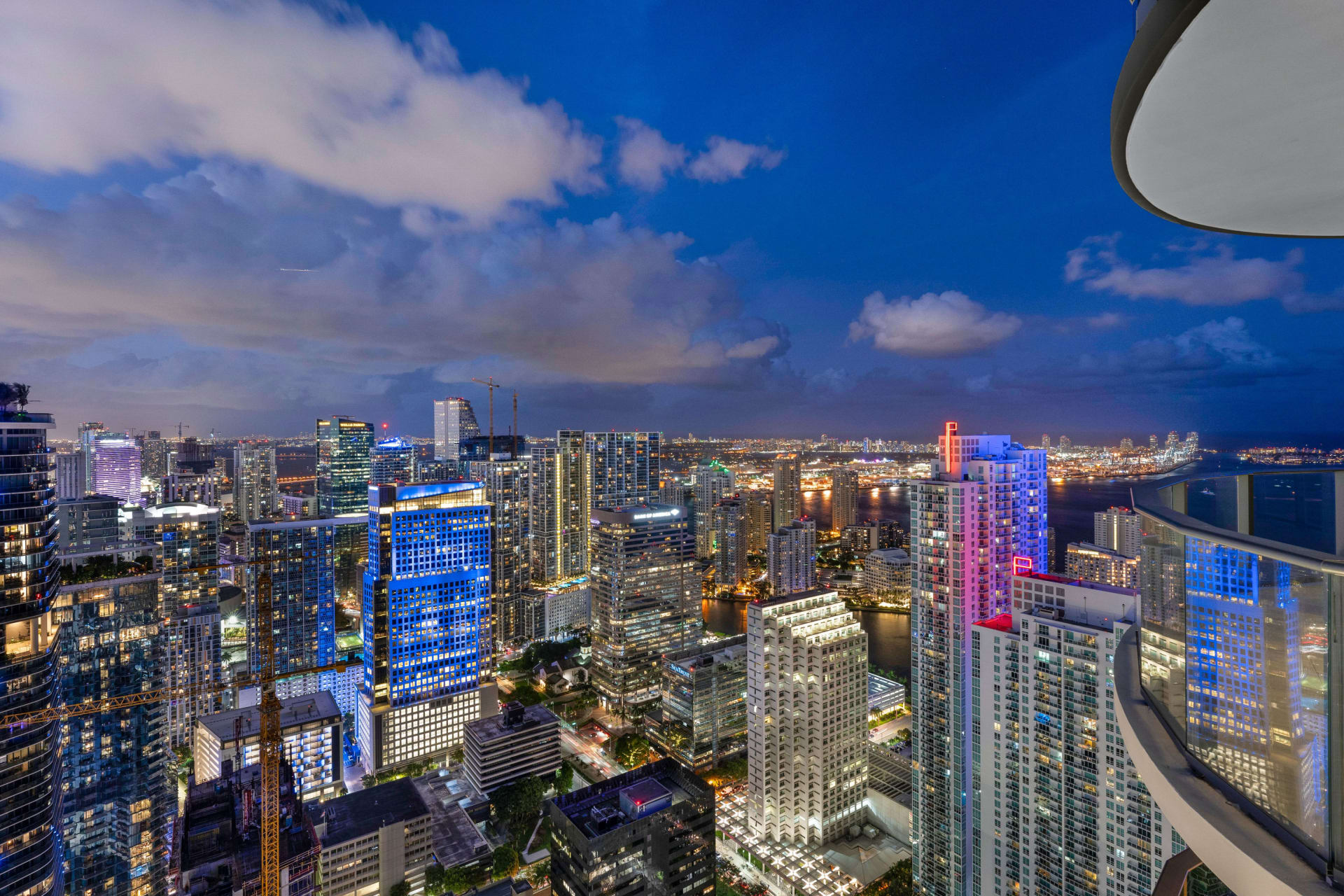 I sold PH6108 for $2,420,000 in 2020 and it was the third penthouse property I sold in Brickell Flatiron. Earlier this year, I got the opportunity to list the property again for rent and got the chance to revisit a home with views that are utterly breathtaking.
Like other 08 penthouses in Brickell Flatiron, the floor plan is a corner unit with north and east exposure and features two elliptical terraces that add a total of 538 SF of exterior space. Combined with the floor to ceiling glass windows that enclose the rest of the floor plan, it's a layout that's designed for maximum enjoyment of the hottest views in town.
Every single time I showed the listing was an incredible experience, especially if the showing was to a customer that wasn't familiar with listings in the Brickell area. From the 61st floor, the east balcony offers direct unobstructed views of Biscayne Bay, Brickell Key, Key Biscayne, Fisher Island and coveted southeastern exposure. The north balcony, which is accessible from the master bedroom and kitchen, is the place to be for sunset and city light lovers such as me. Units such as this penthouse are special and I'm thankful that such product can now be found in the thriving financial center that Brickell can now call itself.
133 NE 2nd Ave #3402 | Loft II #3402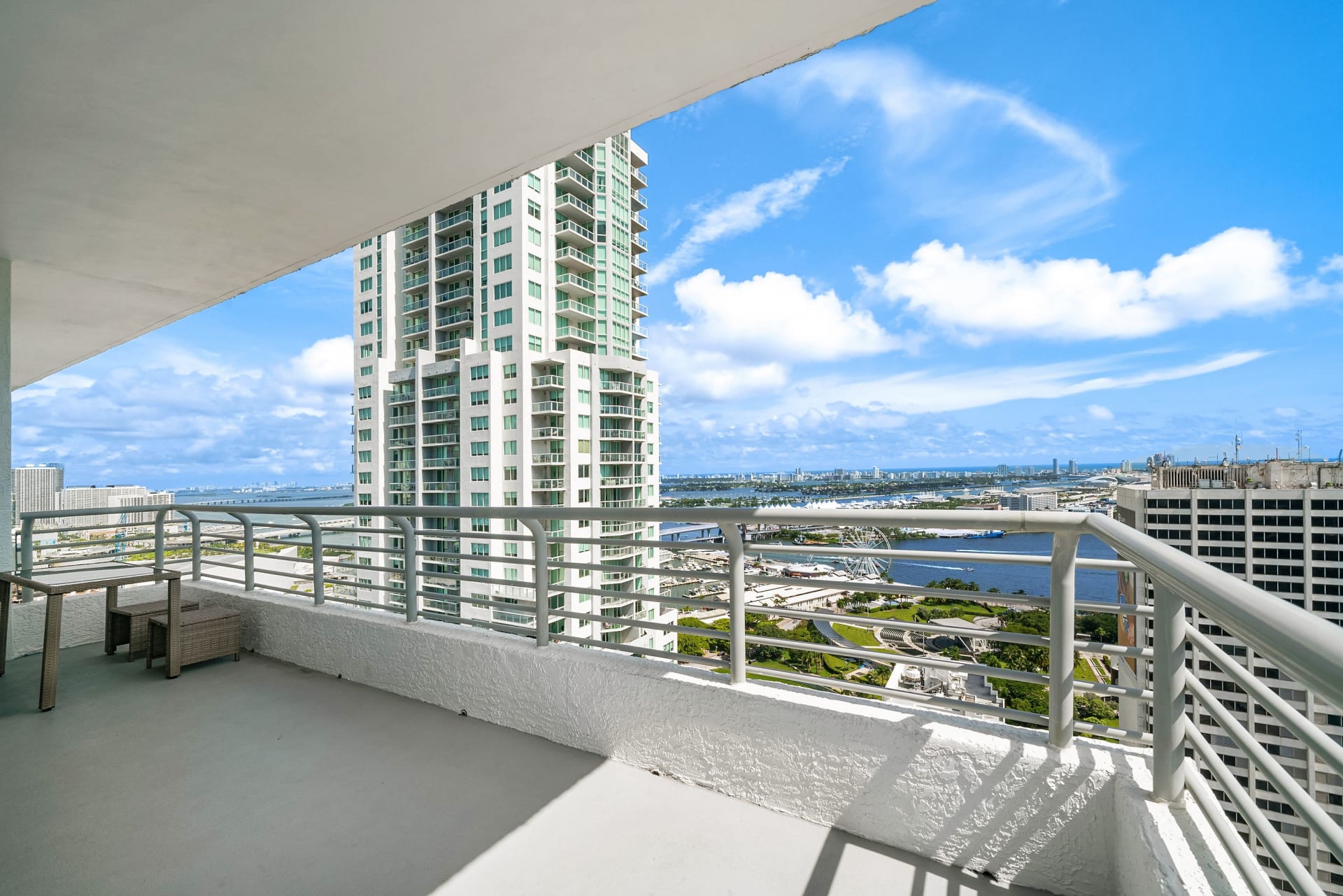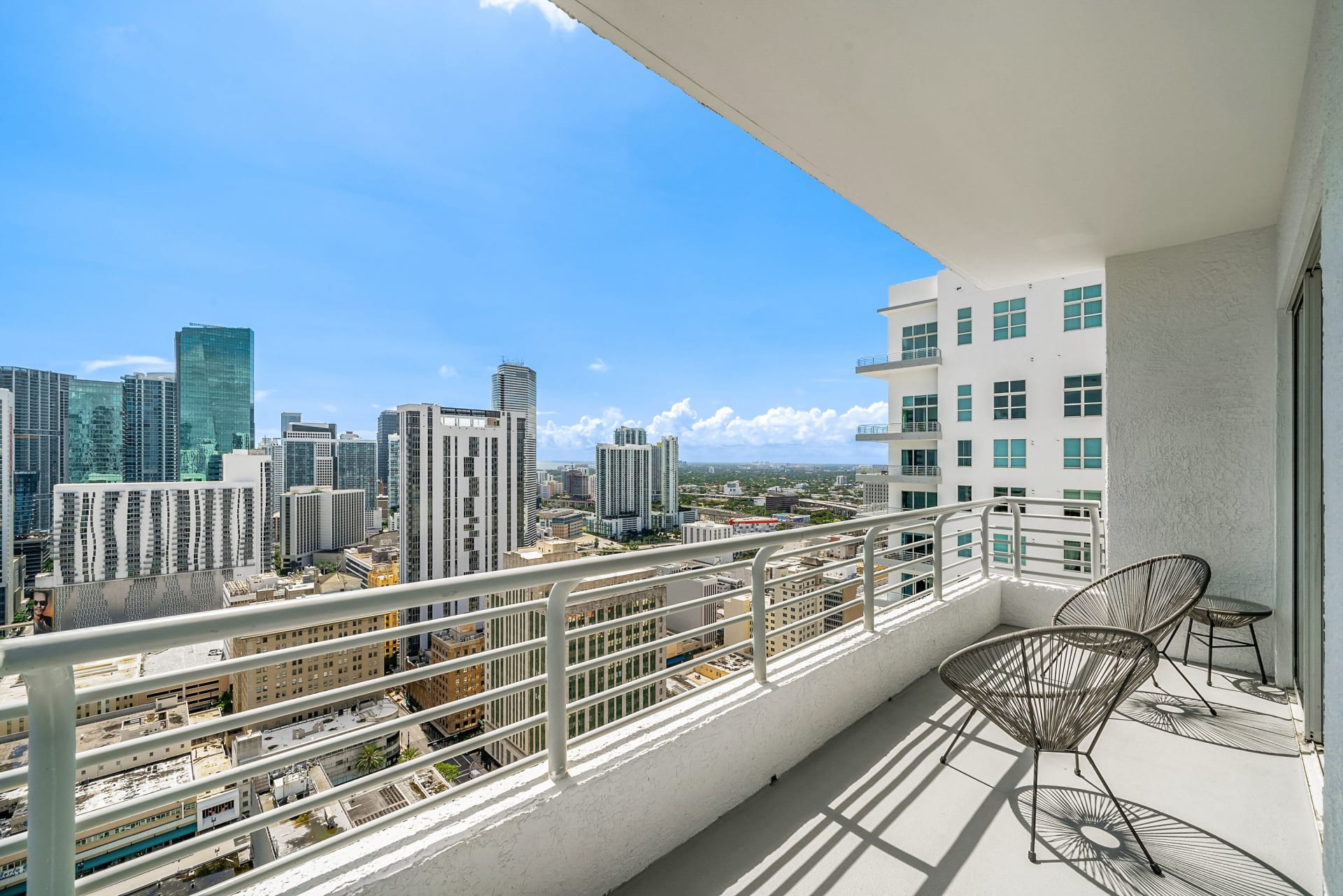 We sold this high floor residence in Loft II January of 2022 for $425,000 and is one of our two most recent ventures in one of the most recognizable developments in the Downtown Miami neighborhood closest to Bayfront Park. Aside from its ideal location near Miami Dade College and Government Center, the building features a newly renovated rooftop swimming pool and other recent updates including a concrete restoration of the building's exterior.
In terms of the view, at its price point, it's very tough to compete with its oversized wraparound balcony and its panoramic views of the city and the bay. The listing did not last long on the market and I was ecstatic to find a buyer that appreciated the views and space of this loft as much as I did. We're happy for our seller too, who asked us to find a buyer that would enjoy the unit as much as him.
1100 Biscayne Blvd #4004 | Marquis #4004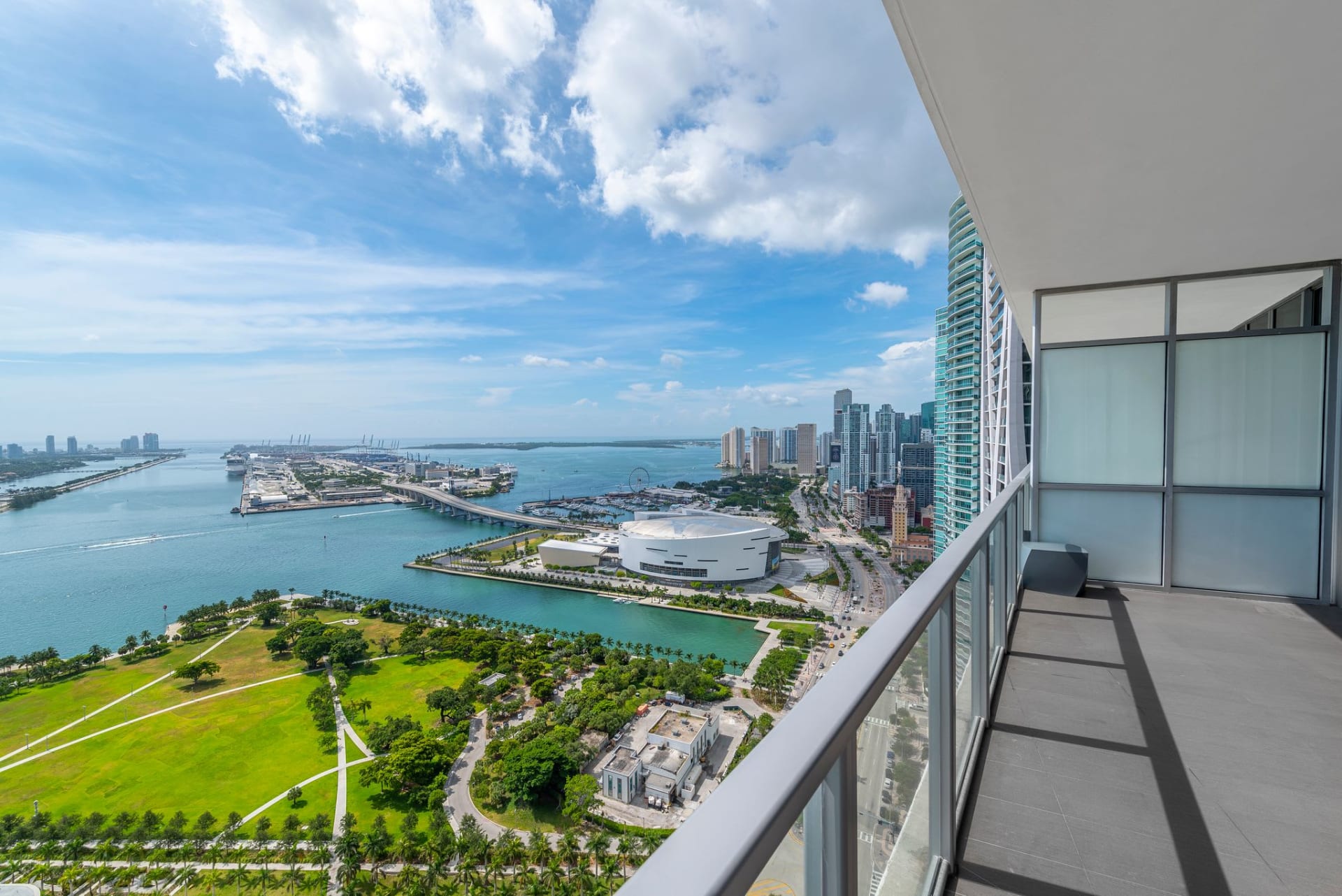 Sold in March 2022 for $850,000, say hi to one of our most recent sales! This east facing two bedroom, two bath at the luxurious Marquis Residences is what I presume most folks imagine to be a dream Miami condo. It is ideally situated in terms of location, overlooking the recently renamed FTX Arena, Maurice Ferre Park, and it's on a high enough floor within the building that it overlooks both the bay and the ocean past Miami Beach.
From an investment standpoint, I highly favor Marquis because it sells (at this time) at a lower price per square foot than similar buildings in Downtown Miami while still delivering unobstructed views that will remain unobstructed since it's overseeing the park rather than a future construction site. For the same reason, I also recommend other nearby buildings such as 900 Biscayne, Ten Museum Park, and Marinablue. Metaphorically, I compare each of these buildings to different flavors from the same great ice cream shop that is the Park West neighborhood of Downtown Miami.
7934 West Dr #1502 | Space 01 #1502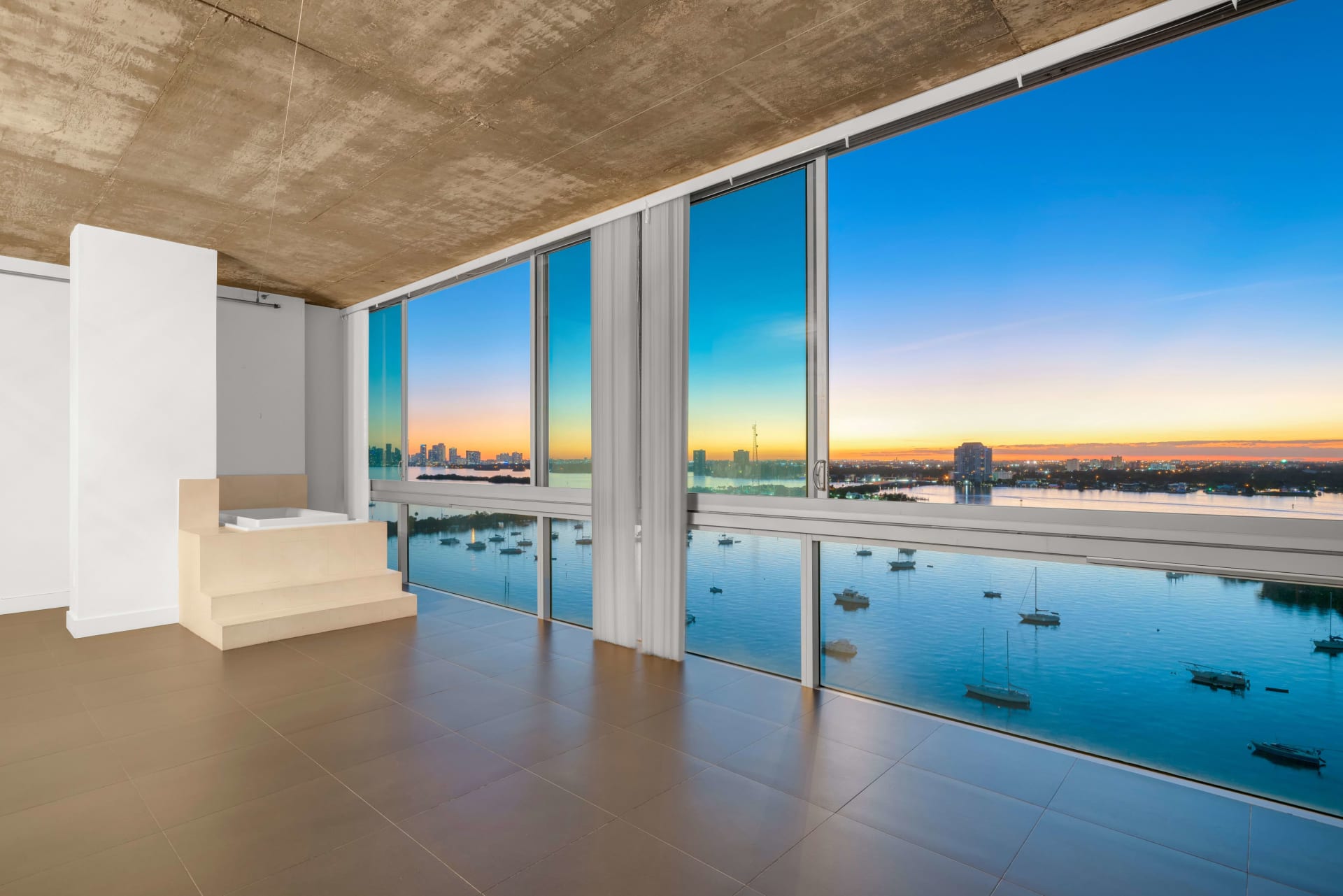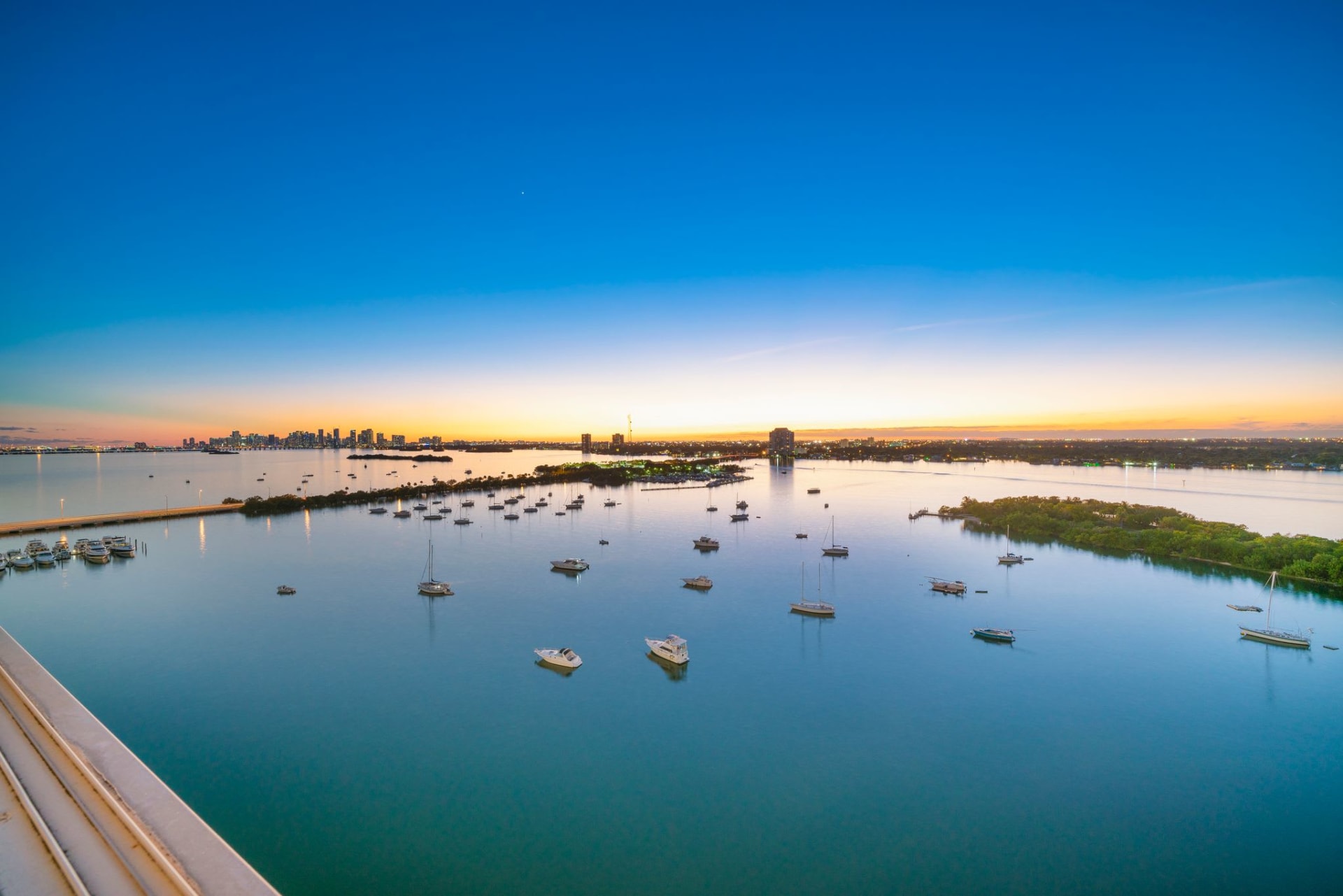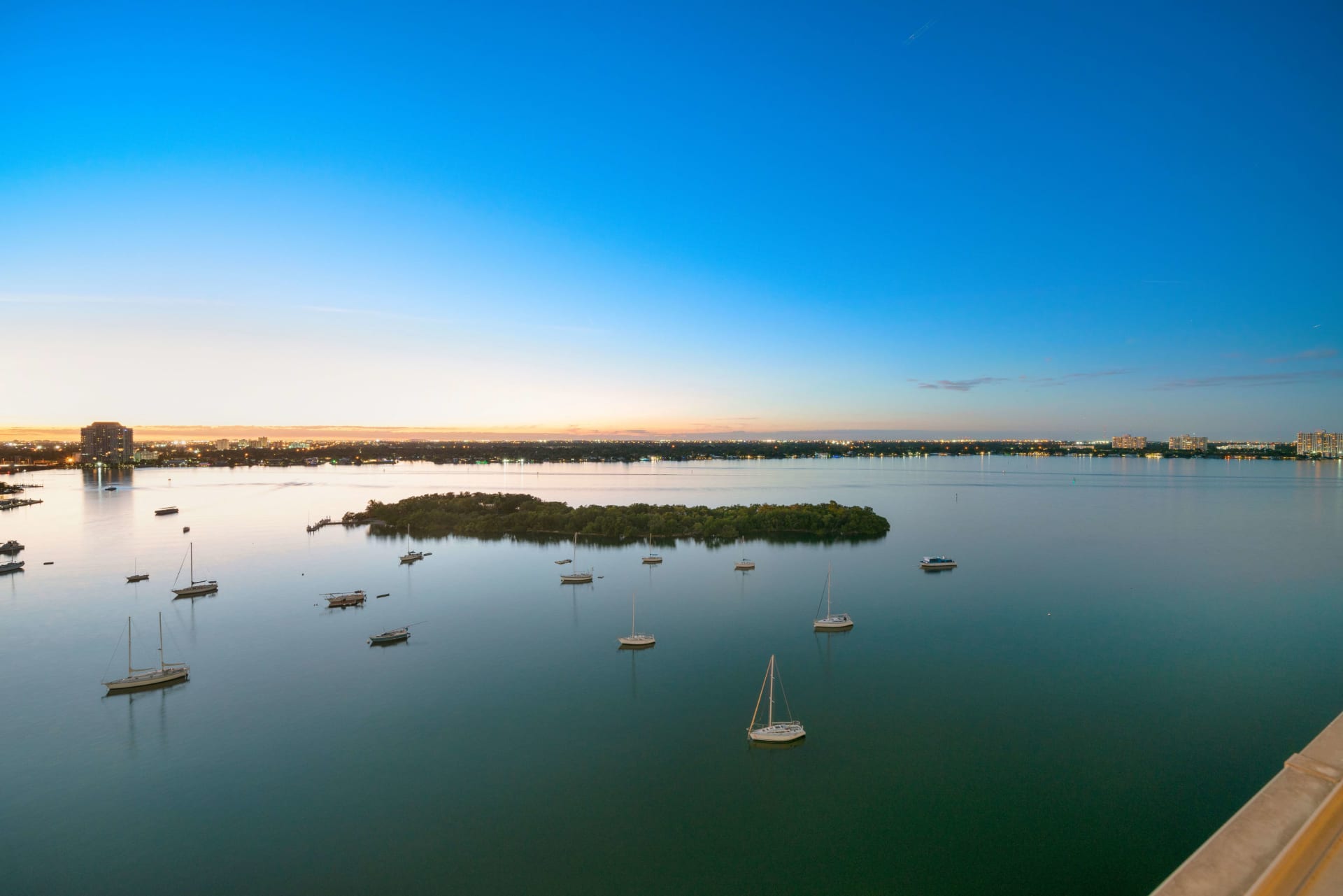 When I first imagined the idea of writing this list, this was the first property that came to mind. Not adding it would've been a shame.
One of my sales from last December, #1502 sold just before Miami Art Week 2021 kicked off for $567,000. The buyer, a longtime customer of mine of many years, took a leap of faith and chose to buy it based on pictures and videos that I put together. At that price, from a value standpoint, it was arguably my best find of last year and a solid pick for my buyer, who's as passionate as I am about this specific type of real estate.
An open space loft 1,815 SF, #1502 features a wall of glass with eleven foot high ceilings and a living room that's thirty five feet wide. The views are nothing short of magnificent, facing directly west and offering wide views of the bay and the skyline of Downtown Miami on the horizon. I was lucky to be present on the day in which those pictures were taken and I remember standing alongside the photographer after the work was done and we both took a moment to stand aside and let the listing speak for itself. There are no balconies in this building but with the ability to open the windows from both directions; the space isn't missed and its omission makes Space 01 one of the most distinctive buildings in the entire city for this reason.
I miss this one sometimes.
Thank you for reading! Please contact us today for more information regarding Miami Real Estate and Miami Beach Real Estate by contacting us at 305-674-4127 or writing us at [email protected]