When it comes to South Beach and South Beach real estate, few addresses are as iconic as Lincoln Road.
A Miami Beach archetype since the 1960s, its stylish outdoor mall has been a gathering spot, shopping destination, and commercial hub for both Miami Beach locals and visitors from around the globe. If you're reading this and have not yet visited Lincoln Road, then please visit it if you're in the area. Bonus points if you visit and stop by The Frieze, a local favorite where the ice cream is made fresh daily!
Although known primarily for the shops, restaurants, and retail that are located east of Alton Road and west of Washington Avenue, today's listing is on a less discussed part of Lincoln Road. Finding this neighborhood is simple: Instead of turning east on Alton Road and heading towards the sand, turn west on Alton and head towards the bay. Almost immediately, a quieter side of Lincoln Road emerges that's home to several residential buildings that have been there for decades. 1345 Lincoln Road is among those buildings.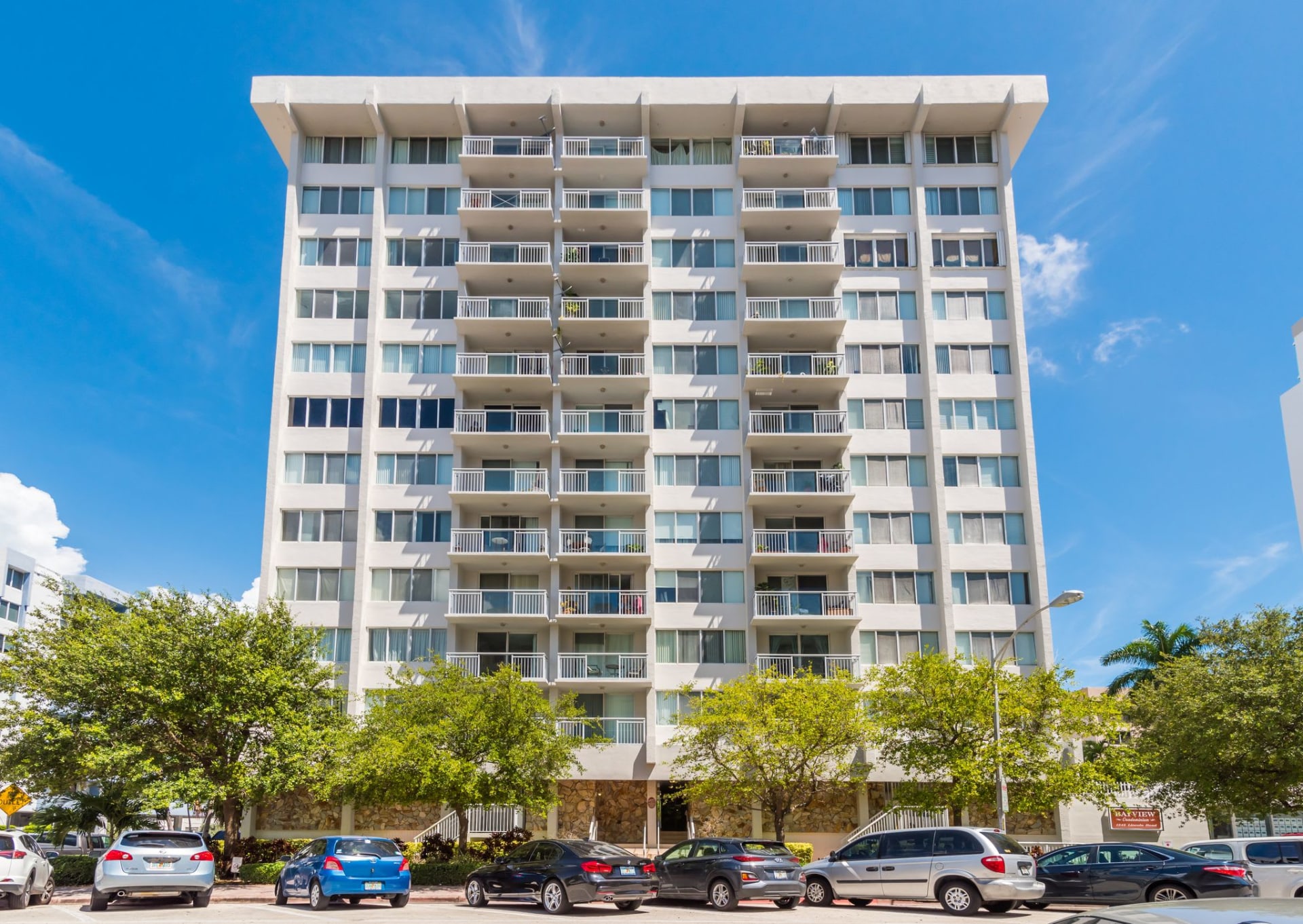 1345 Lincoln Road #402, Miami Beach FL 33139
An Uncompromising, Straightforward South Beach Condo
The beauty of this listing is its simplicity. It is an affordable, spacious, and bright one bedroom condo that's excellent value for the money. Despite not being brand new construction in Miami Beach, this is prime real estate for anyone looking for the same coastal lifestyle that the beach offers for a fraction of the cost. Most importantly, these properties are practical, easy to maintain, and rent very quickly, making them fantastic investments and highly sought after if one is ever for sale.
Units such as #402 at 1345 Lincoln Rd are even more sought after because the building and the actual residence has been updated over the past few years. Some of its features include:
Higher ceilings than what's often found in other buildings built in the same area
718 square feet layout
Half bathroom
Impact windows and sliding glass doors
Private balcony
Assigned, covered parking
Gated secure building with intercom
Swimming pool
Laundry room
Walk-in closet, linen closet and a pantry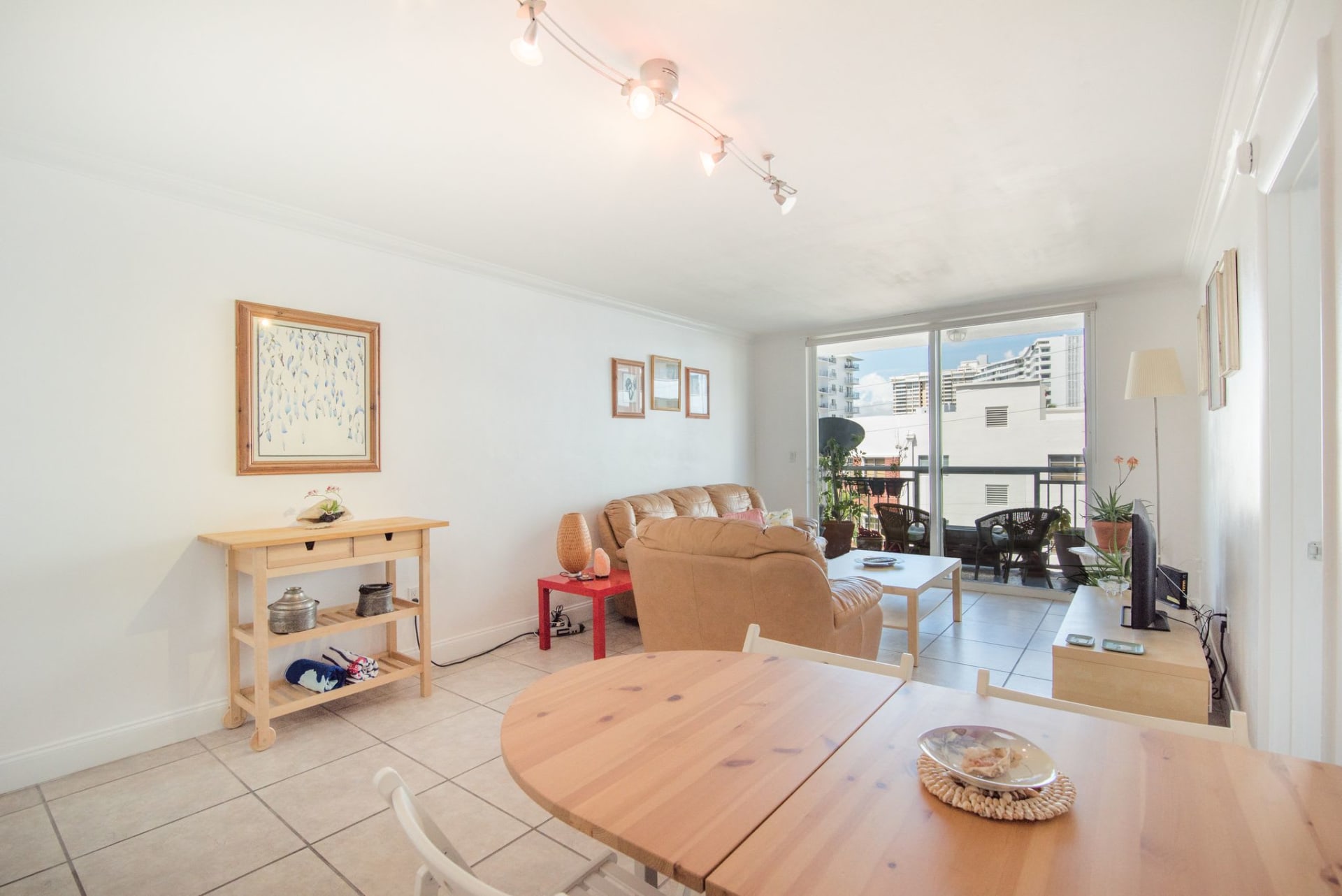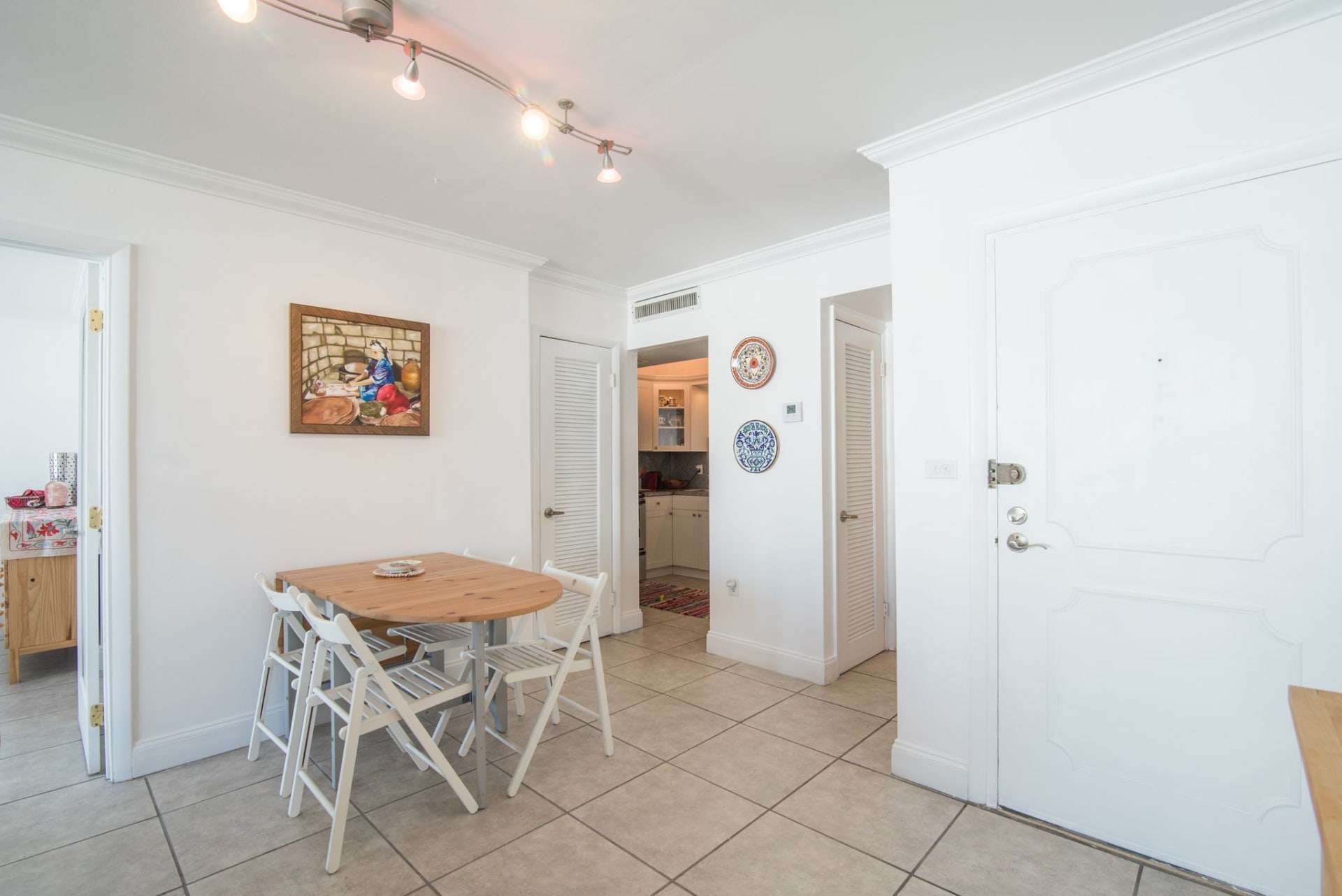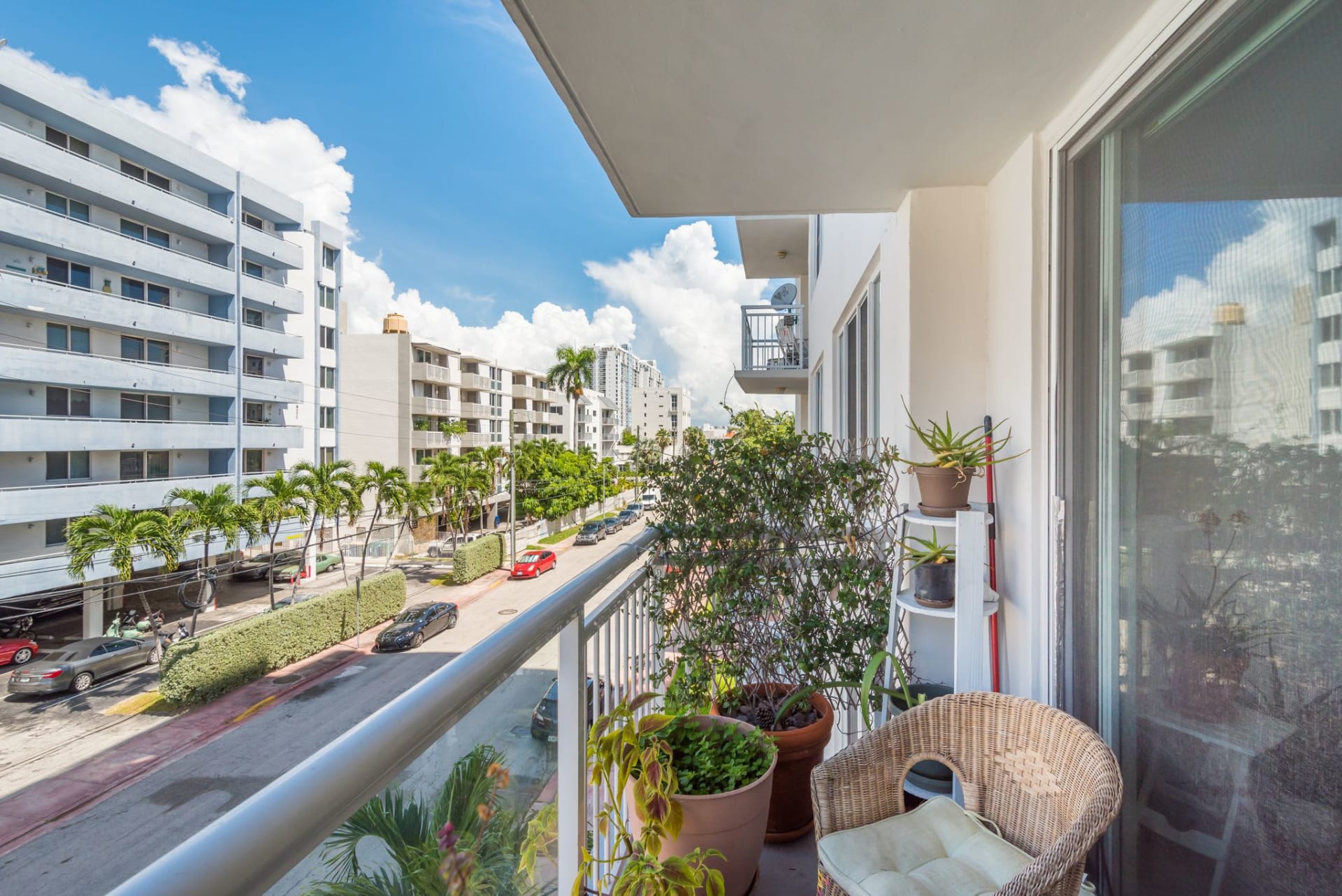 The listing was offered for rent for $2,500 a month and we immediately had multiple offers, not bad for a condo building built 51 years ago. Some credit is due to the unit's interior, which has been beautifully maintained by the owner. Nevertheless, one of the most important benefits of this listing cannot go unmentioned: Its location is unbeatable.
Location, Location, Location
Despite being moments away from all of the incredible shopping and dining of Lincoln Road, one pleasant surprise is that the building is located on one of South Beach's quietest intersections. The secret? Being next to two dead-end streets (Lincoln Road ends one block west and Bay Rd ends one block north).
Shopping and dining aside, it is also one block south of Trader Joe's on 16th and West Avenue and one block south of Sunset Harbour, another very popular and trendy neighborhood on the west side of Miami Beach that's home to even more shops, stores, and popular restaurants. Looking for something other than Trader Joe's? Sunset Harbour is also home to two additional grocery store options: The only Fresh Market in the Downtown Miami/Miami Beach area and my favorite Publix in all of Miami Beach.
Even Alton Road, often overshadowed by the flashy hotspots near its intersections , is also only one block west of 1345 Lincoln Rd and home to many other amazing spots worth discovering.
It's Listed, It's Available, and then It's Gone
This is my third time representing this listing and it never lasts long before it's under contract. The price range of $2,000 - $2,500, over the years, has become the entry level price point for one bedrooms for rent in Miami Beach. I priced the listing at the top of the range due to its features but no higher than $2,500 in order to remain competitive and get the unit rented quickly. Pricing to sell (or rent in this occasion), as mentioned on previous posts, has now become a must due to new market conditions.
We are thankful once again with our Landlord for entrusting us with this wonderful property. These condos are phenomenal, practical, and wonderful opportunities for anyone looking to buy or rent in South Beach and I greatly enjoy representing them.
Thank you for reading our post on Miami real estate! For more information regarding condos for sale in Miami Beach, please contact us today! We can be reached at 305.674.4127 or via e-mail at [email protected]