Hi everyone! Click here for a look at our latest sale :)
We proudly represented the buyer of this gorgeous two bedroom condo in North Bay Village. Featuring postcard views of the Downtown Miami skyline and a spacious layout featuring 1,251 square feet, something in my gut told me that this unit at the 360 condo was the one for our buyer. The deal went by smoothly and closed for $545,000, at about $435/SF.
Located at 7900 Harbor Island Drive, the 360 condo was built in 2007 and is one of North Bay Village's most recognizable developments. It features a wide array of amenities including two swimming pools, a fitness center, valet/guest parking, a marina, and gated entry. The layouts of the units are generous and most of the floor plans feature beautiful views of either Downtown Miami and/or Biscayne Bay. In my mind, the building is one of the best options in terms of value for the money, not just in North Bay Village but also across the entire east side of town. Whether you're a seasoned investor looking for a property that can be leased right away, or a first timer looking for your first condo in Miami, the 360 is worth considering.
As of the date of this post, the price range for the 360 condo is as follows:
One bedrooms typically trade in the high $300s to low $400s. The last sale over the past six months sold for $375,000
Two bedrooms range anywhere between the high $400s to the mid $600s.
Pricing varies depending on the view, floor location, and the unit's condition. Please note that with the two bedroom units, there are layouts with 1,251 square feet as well as larger layouts that range from 1,551 to up to 1,701 square feet. These larger layouts are the ones selling in the $600k range.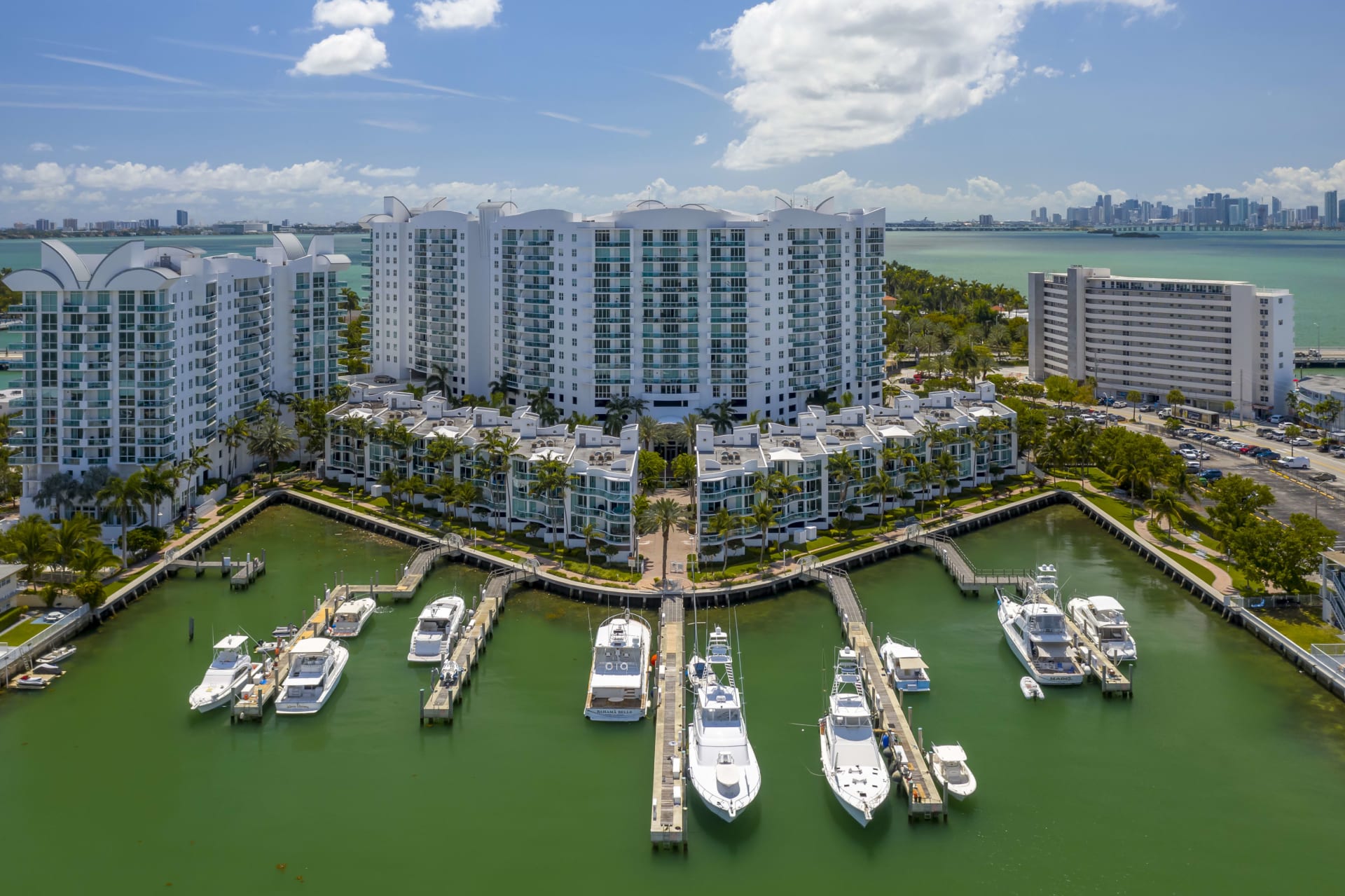 I could not be happier with the way the transaction was handled from start to finish. Like any other deal, there were hiccups here and there but they were all handled skillfully and with minimal stress. Nothing occurred that was too overwhelming to take care of during the inspection period. Everyone involved in the transaction was phenomenal and worked together to get the job done. A lot of praise is due to the title company that worked very hard behind the scenes and the listing agent, who worked with us with the utmost level of professionalism.
A big congratulations to our buyer, we loved working with him and were elated that this unit was the one.
Thank you for reading out latest post! For more information regarding this property or other Miami real estate, please contact us today! We can be reached at 305.674.4127 or via e-mail at [email protected]