Hey everyone :)
We've got some fantastic new condos for rent in Downtown Miami and today seemed like the perfect time to show them off. Two of them are fully furnished and located in two separate condo buildings in Edgewater. The third one is an unfurnished, two bedroom loft just a block away from Miami Dade College's Wolfson Campus in Downtown Miami. All three of them are spectacular, easy to show, and available to be leased right away. As always, please feel free to message us for more information and please keep these listings in mind if you or anyone you know is looking for Downtown Miami real estate today!
1- Canvas Condominium #1406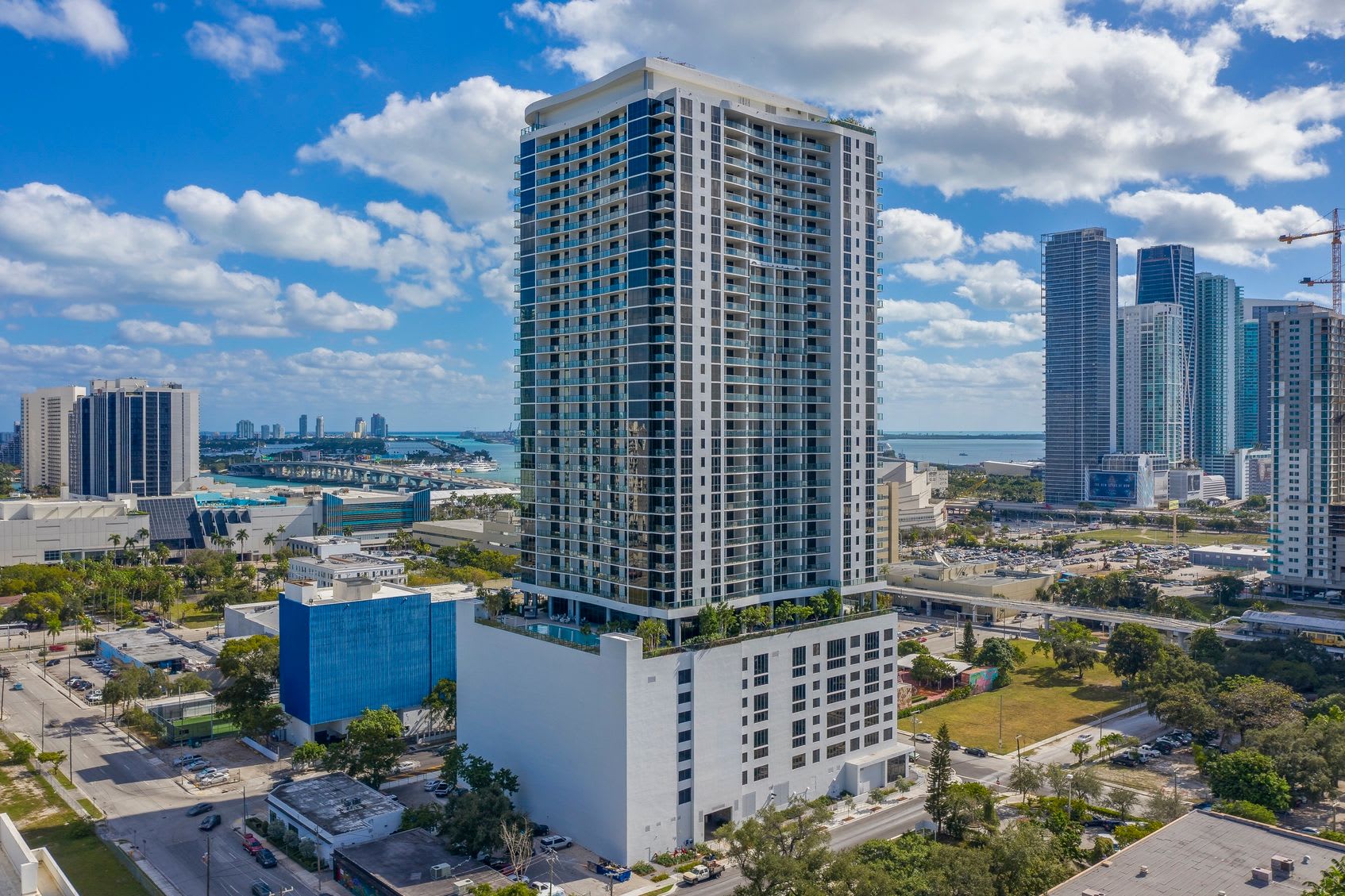 1600 NE 1st Ave #1406, Miami FL 33132
Thanks to its practical, no nonsense layout and beautiful floor-to-ceiling windows, this condo for rent in Edgewater wows everyone that sees it. Looking for city views? Water views? With its corner terrace facing both south and east , you can have both views. Personally, my favorite spot in this condo is to sit right by the windows of the living room where the views stand out the most.
Talking about this this residence without mentioning the location and amenities of Canvas would be a disservice to the listing.
The building has a terrific fitness center, meeting spaces, multiple swimming pools, a racquetball court, and valet parking. Canvas condominium is located at 1600 NE 1st Ave, is just west of Edgewater and only moments away from Wynwood. There are phenomenal businesses just moments away from the building including a wide variety of eateries, coffee shops, gyms, and more. Some of them are actually at the base of the building itself, ideal for a quick bite just an elevator ride away.
#1406 is available fully furnished. The listing shows beautifully at all times of the day. A must see for anyone looking for a condo for rent in Downtown Miami and needs it as turnkey as possible.
2- Gallery Art #1106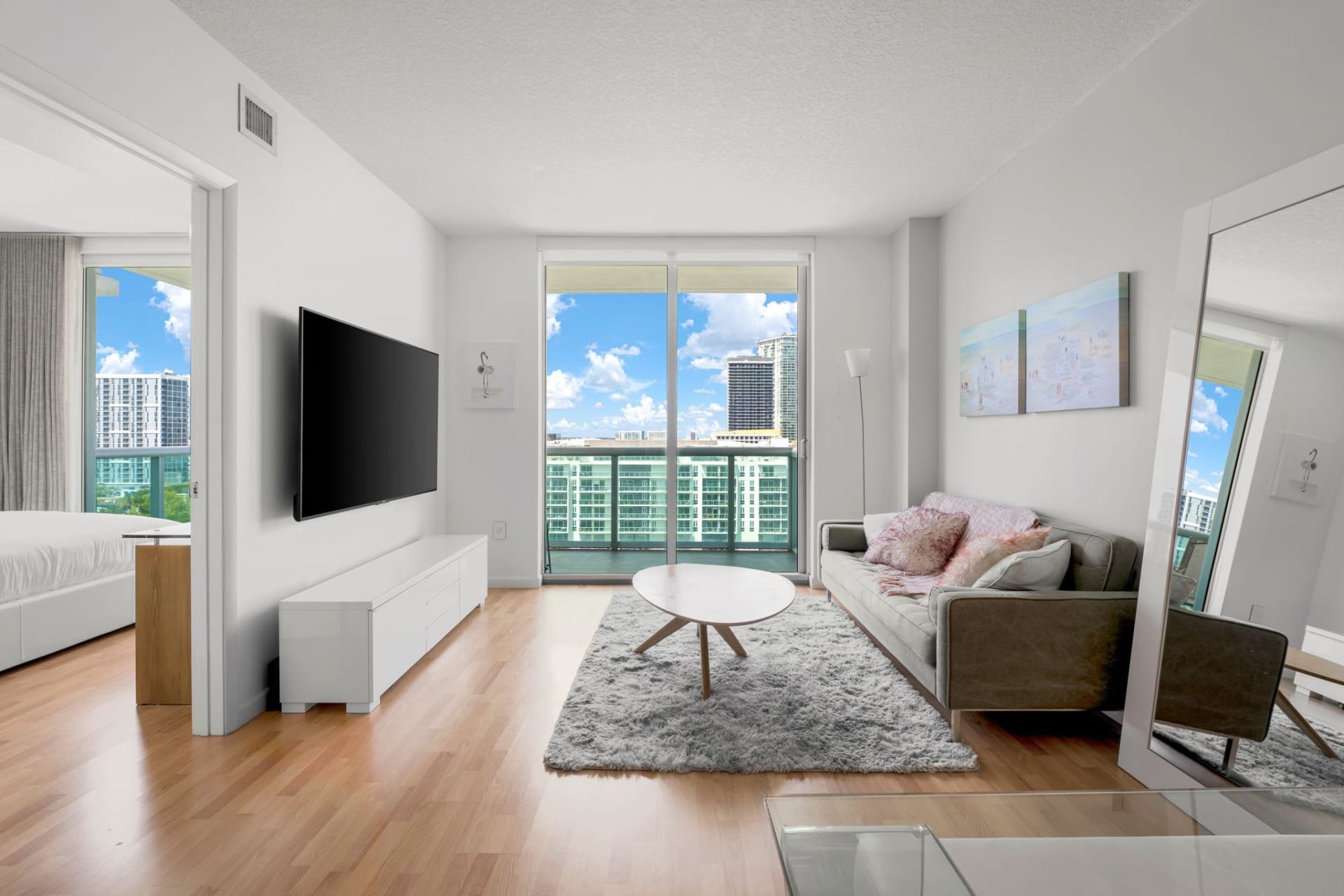 333 NE 24th St #1106, Miami FL 33137
If this Gallery Art condo looks familiar it's because it is! This is the same listing featured as one of my favorite sales of 2022 in a previous blog post. I am particularly fond of this building and its residences, so when I got the call from the owner to know if we'd be interested in taking on this assignment, I immediately said yes.
At its price point, this condo for rent in Edgewater is the perfect value proposition. It features a fantastic, spacious layout, with an open kitchen and enough space in the living room to also have a dining room. It has gorgeous, north facing views of the bay and the growing skyline of Midtown and Edgewater. Lastly, it offers a location that's downright perfect in my opinion. Close enough to everything you wish to find in Downtown Miami and more but on a street that's quiet enough to feel as if you're not in the core of the bustling, coastal metropolis that is Miami.
Please note that the pool in the building is currently closed for renovations as of the date of this post. Gallery Art does also include a fitness center, sauna, guest parking, and a lounge. For the time being while the pool is closed, please rest assured that there still is a big blue ocean about fifteen minutes away :)
Like my listing at Canvas, this listing is also available fully furnished. Gallery Art is arguably one of Edgewater's least talked about buildings and one of my personal favorites. For those not ready to buy, consider this condo for rent as a test drive for the building and the neighborhood.
3- Loft Downtown II #2106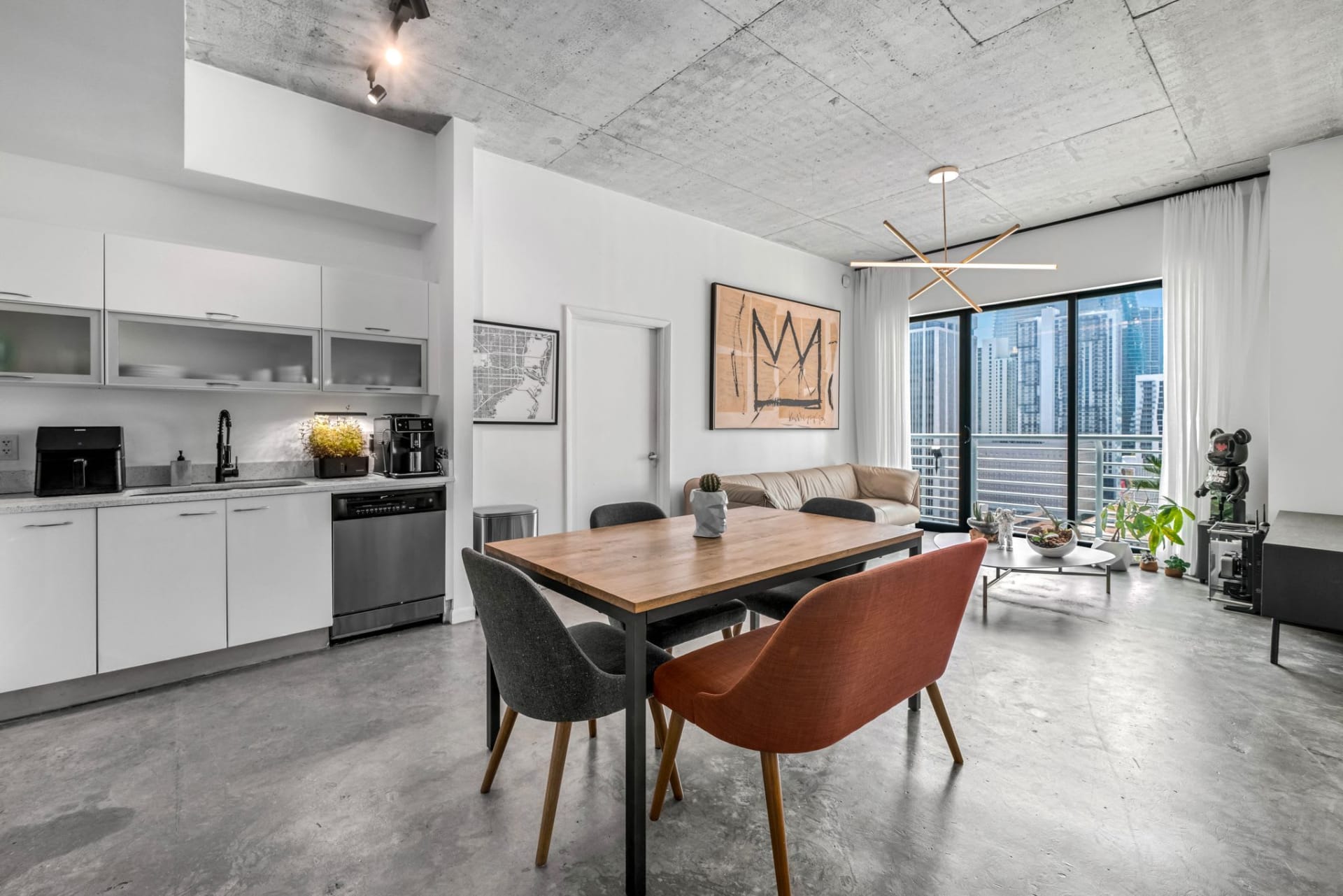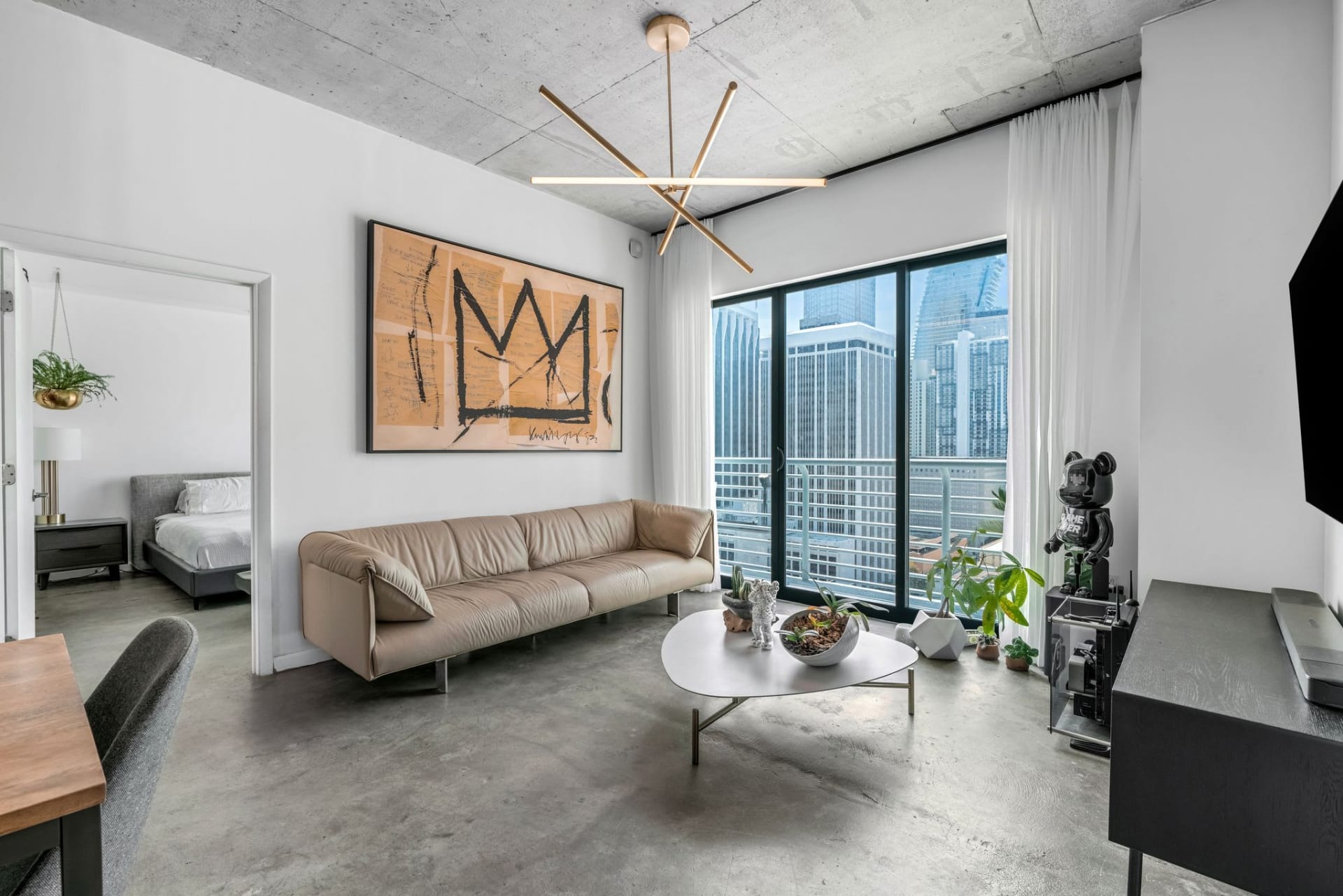 133 NE 2nd Ave #2106, Miami FL 33132
Saving a special one for last! Our only loft listing we currently on the market is this condo for rent in Loft II.
A unique find among other buildings in the city, this specific line 06 condo in Loft II has a split floor plan with two actual, enclosed bedrooms. Not all two bedrooms at Loft II are fully enclosed, which makes this a perfect option for anyone wishing for both the loft design that's unique to this building and the convenience of a more practical layout.
I had the pleasure of selling this listing to its current owner in 2019, who has since installed several upgrades throughout the property. Inside, you will now find brand new appliances, fully finished closets in both bedrooms, smart home connectivity, new lighting and switches, and elegant window treatments. All of these upgrades perfectly complement to the unit's superb ten foot ceilings, the building's brand new rooftop pool, and some of the most panoramic city views you can find in Downtown Miami real estate.
Thank you for reading our latest post on Miami real estate! For more information regarding condos for sale in Downtown Miami please contact us today! We can be reached at 305.674.4127 or via e-mail at [email protected]