Note: When I first started writing this blog post, we were in the process of listing this property up on the market. As of the date this post went live, Marinablue #3405 is now under contract. Please contact us today for other condos for sale or rent in Marinablue. There's other units currently available.
Please also note that some of the pictures of the listing are a few years old. The listing itself has preserved its good looks despite the passing of time. Other things, such as the AAA logo on top of what is now called the Kaseya Center, are no longer a part of the view. Enjoy!
It's not clickbait, I promise.
One of my favorite listings in Marinablue, #3405, is back on the market for the first time since 2019. Our story with this unit began that year, when we listed the unit up for sale on behalf of its previous owner and sold it to its current owner. The new owner, who bought it strictly for investment purposes, reached out to us to help him handle the unit's leasing. You can fill in the blanks from there!
Unit 3405, for the sake of keeping today's story simple, is a gem. It shows spectacularly at any time of day, rain or shine, vacant or occupied, and especially at night. Every visit to its balcony is a reminder of why I love working in this building so much, and why I look forward to coming back again. Featuring a split floor plan with two bedrooms and two baths, the layout is versatile and easy to understand. With 1,198 square feet, the space is neither large nor small at its price point, it feels just right without any waste of space.
After several years of renewing the listing with a steady tenant, the time came to list the property up for rent once again. The market has gone up across Miami over the past few years and Marinablue has been a part of this trend. After some discussion with the owner and based on the activity of other units, I am listing the unit for $4,300/month.
I'm looking forward to seeing this view in person again :)
888 Biscayne Blvd #3405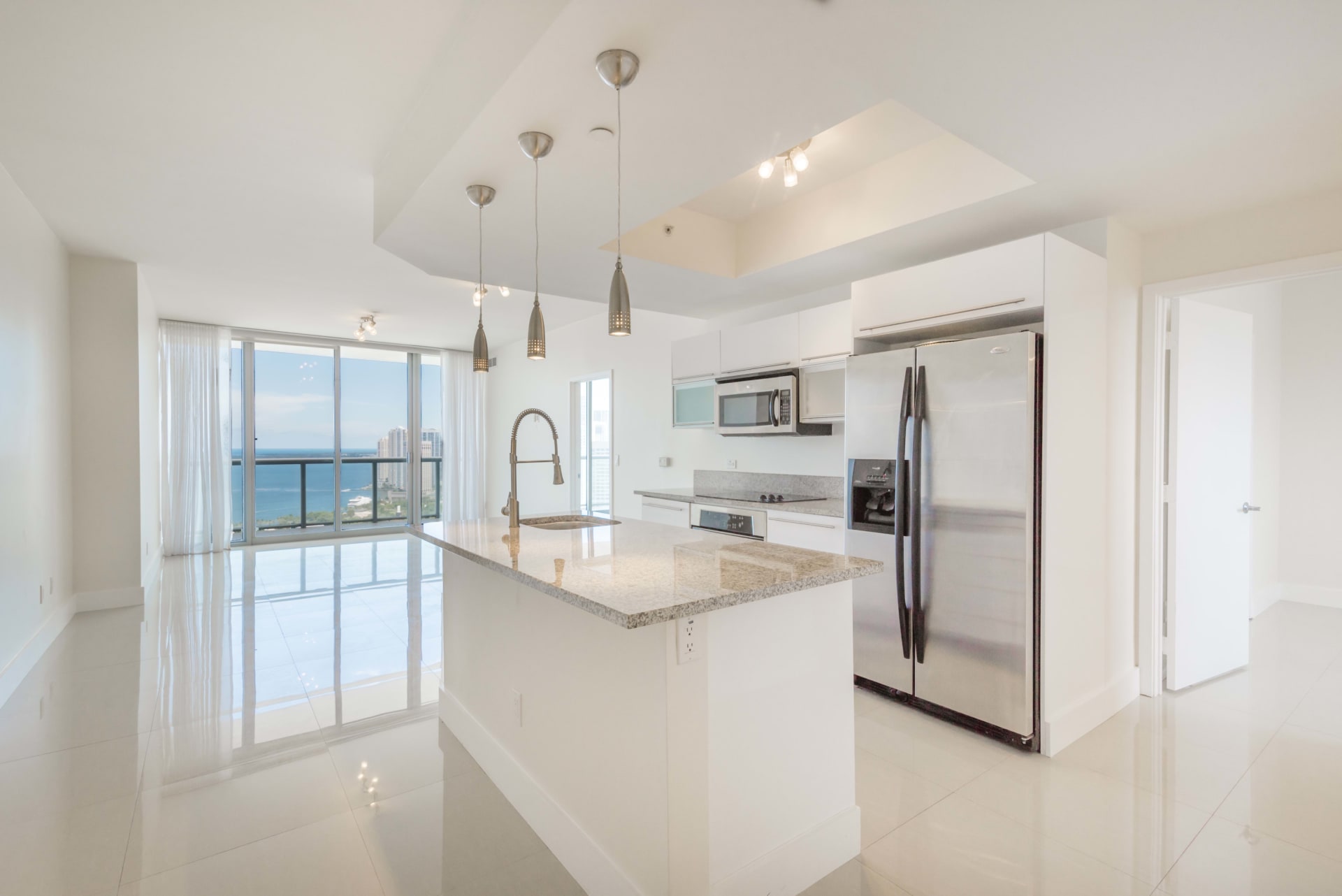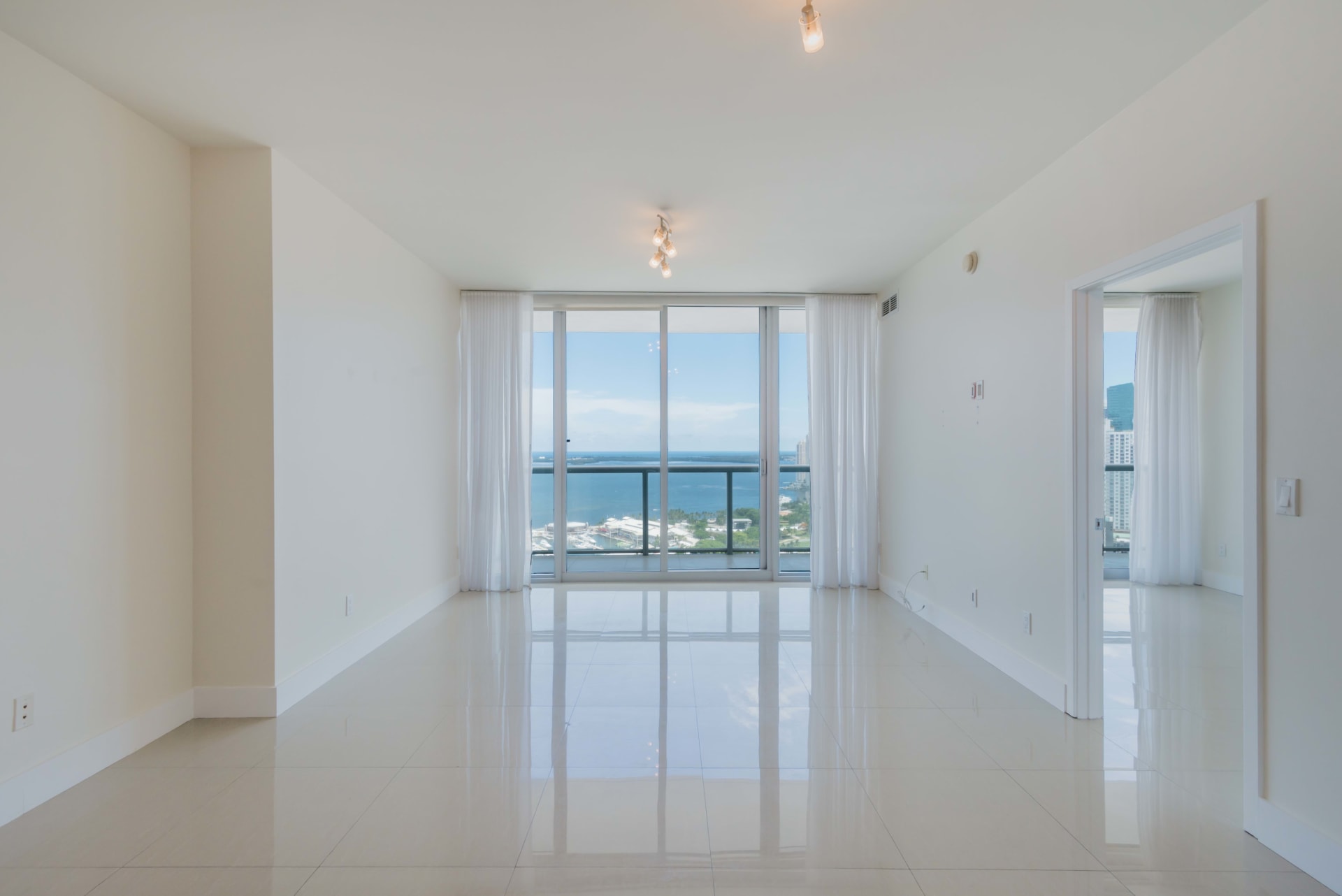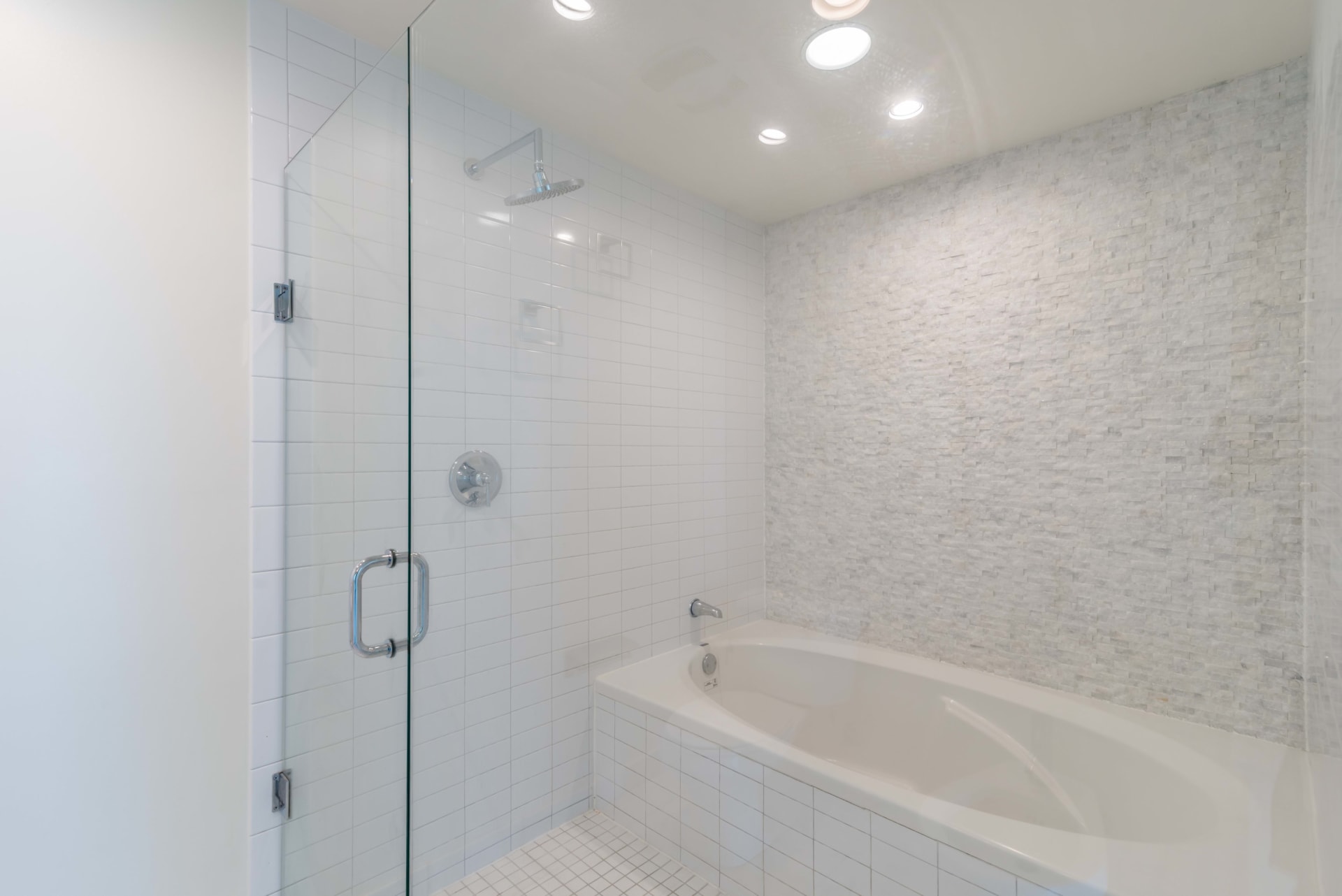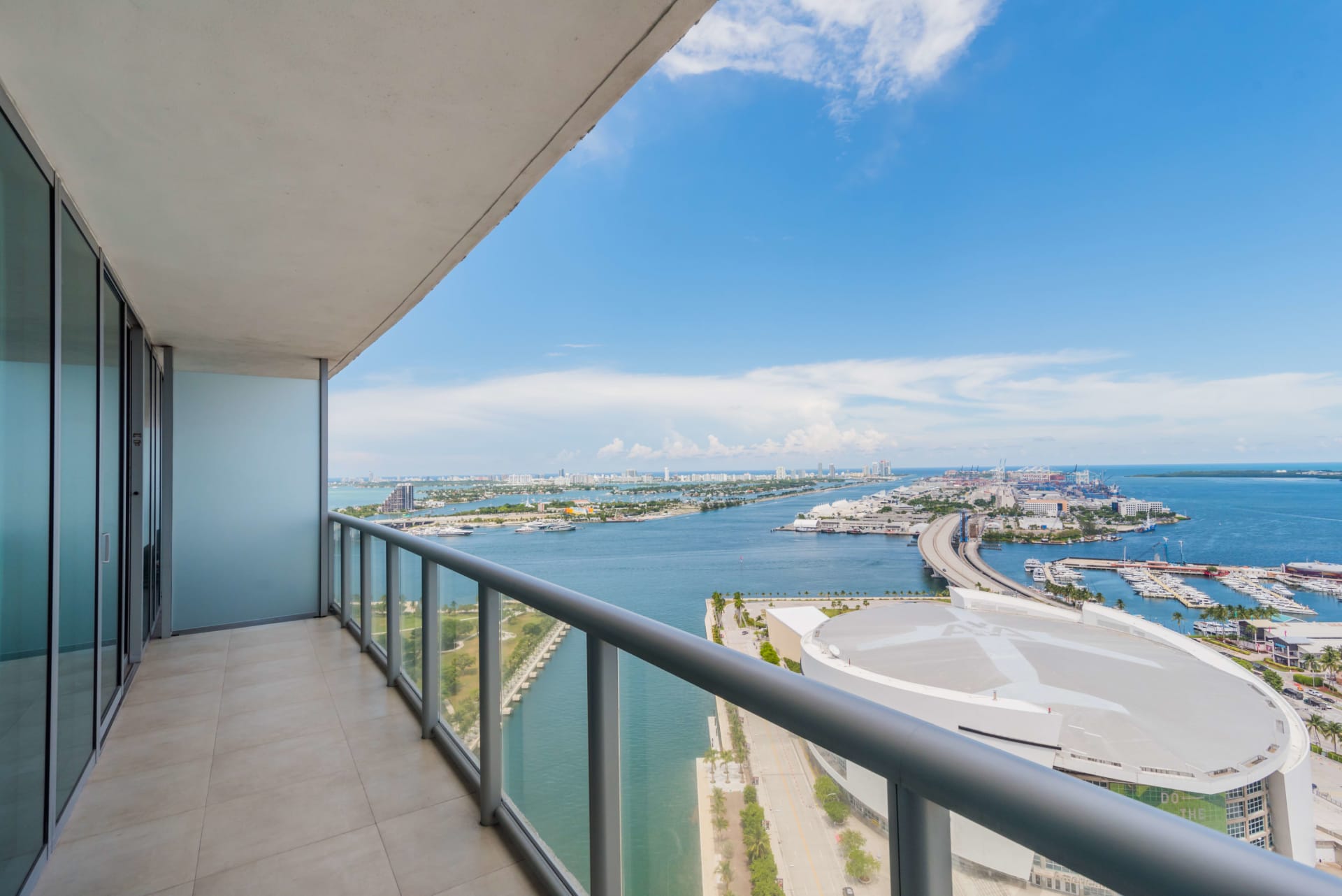 It's hard to not romanticize this condo since its essence exudes Miami living. There's porcelain floors across the living room and both bedrooms. The balcony is spacious enough to lay out and enjoy the breeze. The view, overlooking Biscayne Bay and the Brickell skyline, is a spectacle at any time of day (or night). Let's also not forget that this unit has a tandem parking space for two cars. That's right, this is one of a handful of units in Marinablue with an assigned, tandem space. Every box is checked and that's without mentioning its centralized location and amenities.
Completed in 2008, Marinablue remains one of Downtown Miami's most sought after developments. It is a perfect combination of location, amenities and value for its money. There's two swimming pools, a spacious fitness center, on-site management, and other amenities. Most importantly, the building is arguably one of the best managed I've seen and features a management team and staff that is experienced and understand the needs and strengths of the building as a whole.
Since my first sale in the building in 2016, it has remained a consistently good building and one I can always recommend without hesitation.
Thank you for reading out latest post! For more information regarding this property or other Miami real estate, please contact us today! We can be reached at 305.674.4127 or via e-mail at [email protected]